Why should you look at Burner alternatives?
While the app is free and allows you to have multiple numbers and discard them, it isn't meant for business use. Business owners or entrepreneurs would find its features limiting.
Importantly, routinely changing your number can also confuse your business contacts and customers. The last thing you want to do is frequently tell your contacts and customers that they need to reach you on a new number since it will make you look unprofessional and unreliable.
The best second phone number alternatives to Burner
Chalkboard
If you manage a business, you need a virtual number designed for business use. Chalkboard is not just a communication system but a marketing tool for small businesses and startups. It's exceedingly easy to set up and comes with a free trial and highly affordable subscription plans.
Chalkboard excels in its review aggregation. The app will automatically send review requests to your contacts and then notify you once they leave a review. That's how Chalkboard becomes a marketing tool for your business.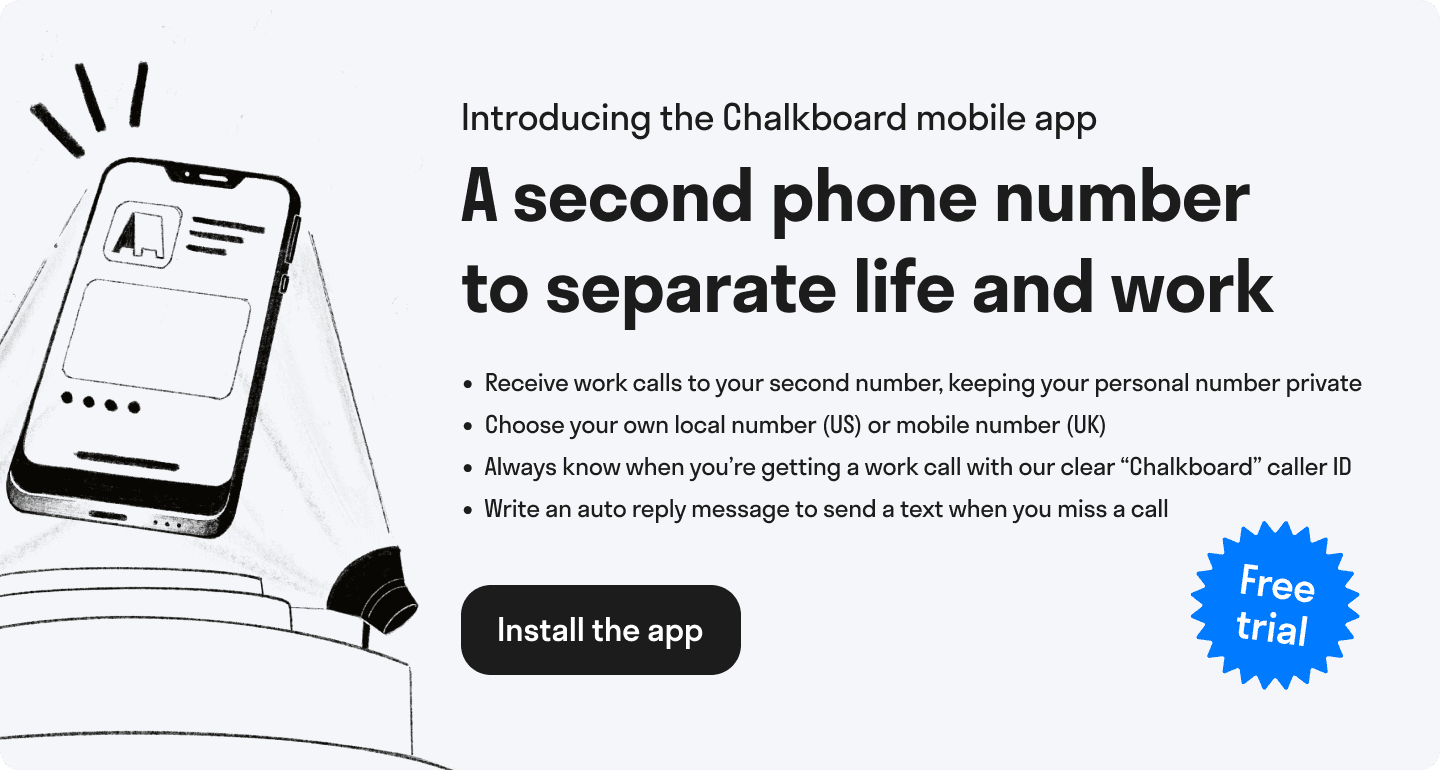 Google Voice
It's hard to miss a service if it's from Google. The other reason it's popular is that the service is free if you only want the basic features. You'll get call forwarding and voicemail and also be able to port your number.
But since it's designed for all users, it doesn't have enhanced business functionalities. You won't get either IVR or auto-attendant features. While it's easy to set up, the service also doesn't come with reliable customer support.
Grasshopper
This VoIP service has been around since 2003 and that partly explains its popularity among those who seek virtual numbers. The app offers you toll-free and vanity numbers to choose from and can transcribe voicemails and send them to you as emails.
While Grasshopper has business-friendly features, it's built for medium-sized enterprises. For small businesses and freelancers, it could turn out to be expensive.
TextNow
Among the differences between TextNow and Burner, what you'll notice are conference calling, voicemail and group texting. The free version is ad-supported and comes with voicemail transcription.
The free version is not business-friendly and the premium version doesn't have review aggregation.