Never given much thought to a virtual mobile number app for startups? It's understandable because as an entrepreneur, there are several other things on your mind. You've got to focus on your product or service, coordinate with your team and optimise your marketing. But with a virtual mobile number app for startups, all these tasks will become easier.
Does your startup need a virtual mobile number?
Let's answer that by asking a series of questions. As a startup founder:

Are you looking to cut down on your infrastructure costs?

Are you interested in lowering your monthly expenses?

Do you want flexibility in the way you communicate?

Would you like to automate certain tasks?

Would you like your startup to seem professional from day one?

Are you looking for a communication system suited for remote work?

Do you want work-life balance, especially when working from home?
If you answered 'yes' to any of these questions, then your startup is likely to benefit from a virtual number.

Benefits of virtual phone numbers for startups
As you launch your business, it pays to invest in technologies suited for the needs of startups. These are the important reasons why as an entrepreneur, you should be looking at a virtual mobile number app for startups.
Lower investment: As a startup founder, managing expenses should be your primary concern. With a virtual number, you don't have to pay for a new device or SIM and can use that money elsewhere.
Lower monthly bills: Virtual numbers don't charge you for texts you don't send or calls you don't make. There are reasonable subscription plans suited for startups. Importantly, you can scale as and when you need more services.
Device neutrality: Physical phone lines are tied to devices. Virtual numbers are not. This means you can take a call from anywhere through any of your connected devices, as long as you have an internet connection.
Remote functionality: If you get a virtual mobile number app for startups, you'll be able to route your calls to your team members with ease. The caller wouldn't know that they're talking to people in different locations. This makes virtual numbers ideal for remote work.
Voicemail: Now you won't have to waste time listening to your voicemails. One of the best uses of a virtual number is that you can set it up to receive voicemail on your email.
Auto-reply: A virtual mobile number app for startups will let you create auto-reply to missed calls. Now you won't be repeatedly interrupted when you focus on your important tasks.
Work-life balance: You can activate the auto-reply function when you're with your family. This ensures that you won't have to attend every call or read every message.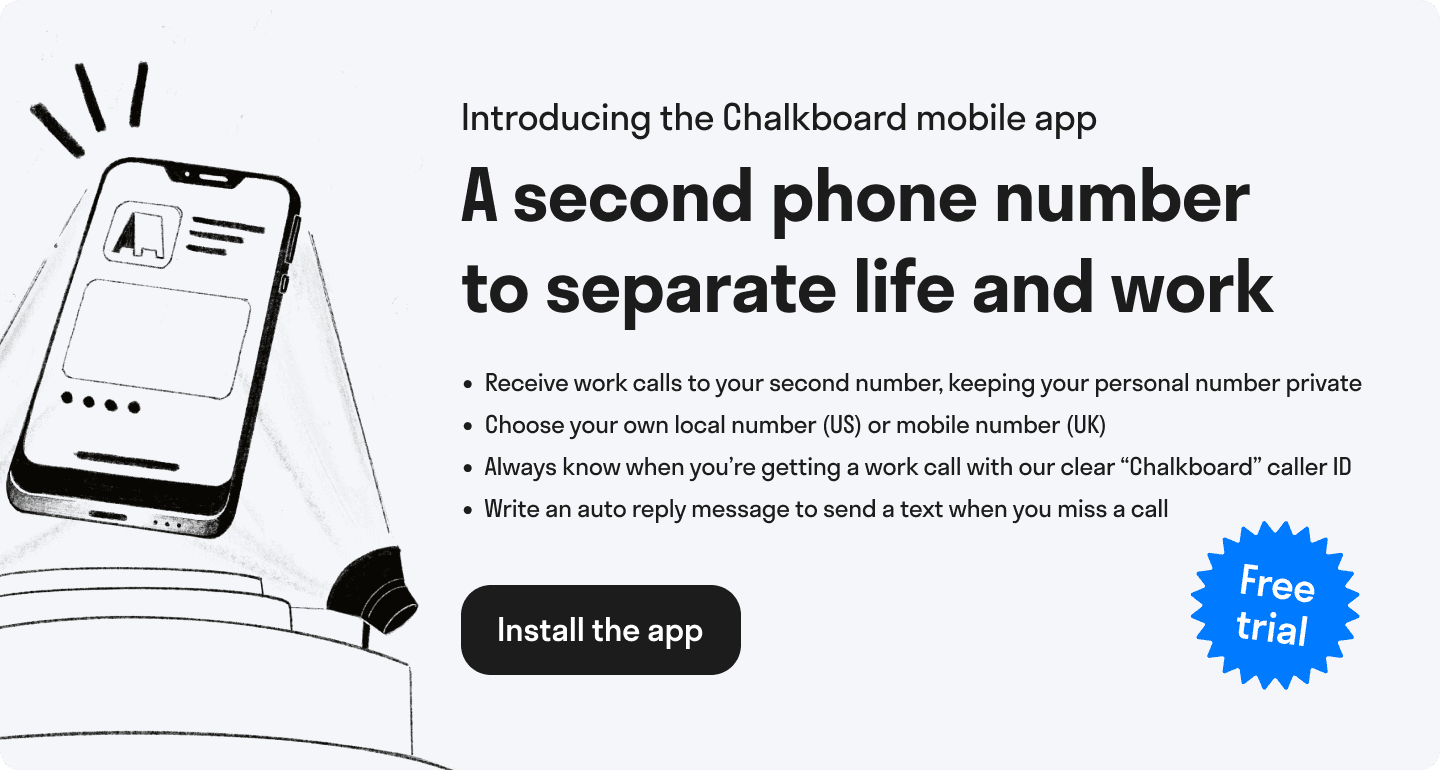 How to set up a virtual mobile number for your startup
You should select a virtual number provider that has a presence in your country and has reliable customer support. Their pricing should also suit your budget.
Once you choose the virtual number app, all you've got to do is download it. In a few minutes, you would have a virtual number devoted exclusively to work.
In short
Today's businesses need today's solutions. With savings, optimised communication and remote functionality, a virtual mobile number app for startups is one of the best tools startups can have.