Some of the most impressive technological innovations don't arrive in our lives with a bang. They're adopted more steadily by those users who are convinced enough to advocate for it in their peer groups. A virtual mobile number is one such innovation that's gaining acceptance among business owners, contractors and freelancers because of word-of-mouth endorsement from existing users.
Maybe you've heard about it and asked yourself, "Do I need a virtual mobile number?" To help you make a decision, here are some of the best ways to use a virtual mobile number.
What is a virtual mobile number?
A virtual mobile number is a number that's not linked to a telephone line or a particular location. It's internet-based and so doesn't require a Subscriber Identity Module (SIM) or a fixed address. It uses Voice over Internet Protocol (VoIP) to receive and make calls.
The calls you receive on your virtual number will be forwarded to your primary phone number. You can decide which device will receive those calls. You can also change them whenever you need to. Individuals, businesses and even families can use a virtual mobile number as their secondary number.
The individual making the call would never know that they're calling your primary number. This makes a second number for work the ideal option when you don't want to share your phone number with everyone. Along with the anonymity a virtual mobile number brings, there are other significant advantages if you know how to use it for your business.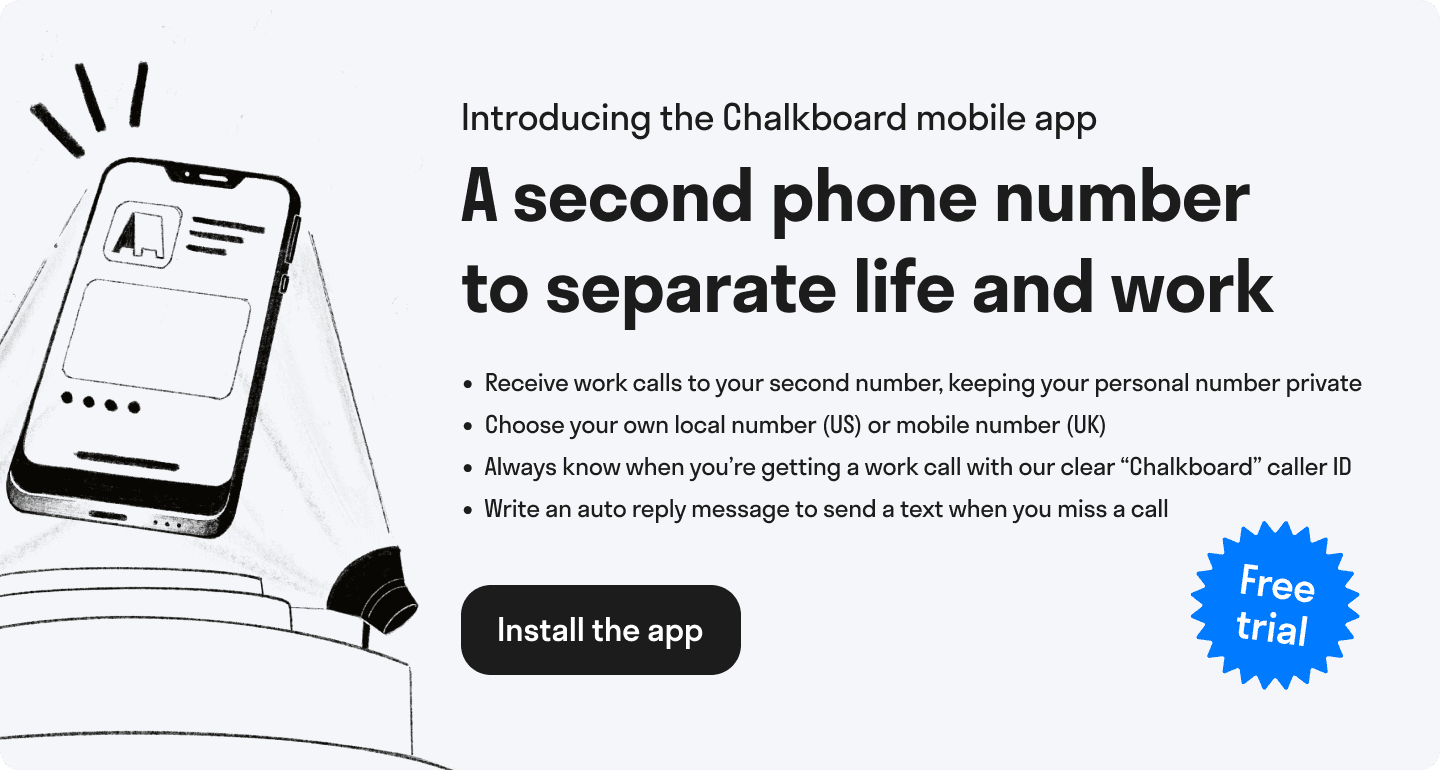 5 ways to use a virtual phone number for your business
Use it as a local number
You won't have to pay for an additional local number if you have a virtual number. You'll be able to use it as a local number to assure your customers that you're rooted in the area. You can also use your virtual number as a customer support number or in your advertising campaign as a toll-free number.
Protect your primary number
As a small business owner, you invariably end up sharing your personal number with all your customers, clients and vendors. This can potentially lead to privacy violations, not to mention getting spam calls and messages. With a virtual number, your private number stays private.
Direct calls
If a client wants to know about their invoice, they should be talking to someone in accounting and not you particularly if you're in the middle of another business task. A virtual number with a menu can direct calls to the concerned individuals. A customer with a query can now reach someone in customer support without having to disturb you.
Send auto-text replies
With a second-line app, you'll be able to set auto-text replies for missed calls. When you're out with your family and are not in a position to take a call, the app will send an automated text telling the caller when they can expect you to respond and what they can do in the meantime.
Separates personal and business lives
As a small business owner, you can use a virtual number to define your working hours. Any call that you receive after your working hours or during holidays can be directed to either voicemail or replied with automated texts.
Endless potential
A virtual mobile number has immense potential for not just small businesses but for freelancers, contractors and even those working remotely. Considering how cost-effective it is, and the fact that you don't have to buy any new devices to get started, it's one of the smartest decisions a business owner can make to improve their business's efficiency.