Texting is back. Or more accurately, it never went away. While we were discussing email, social media and augmented reality, billions of people were busy texting each other. If you're a small business owner, text message conversations are one of the most effective ways to reach out and engage with your customers.
Some of you may find this difficult to believe. Are text message conversations that important? Aren't there more advanced channels to communicate with consumers?
Let's answer it this way. How do you communicate with your family? Do you send them emails with attachments? How do you talk to your friends? Do you and your friends have email groups?
No, text it is. Nothing's as powerful, or engaging as a text message, for both personal and professional communication.
Why use texting in business?
As a small business, you don't have the marketing might of bigger, national brands. But you still have to acquire, retain and grow your customer base. One-to-one texting is an effective channel for independent businesses like yours to engage with customers for the following reasons:

How to use one-to-one text messaging with customers

Small businesses can use text message conversations to connect with their audiences and stay relevant on their radar. Remember that you can always send and receive business texts from your computer.

To book appointments: Since texts get opened immediately, they're the best medium to remind people to book their appointments and to turn up for their scheduled appointments

To announce offers: Texts are the easiest way to announce limited-time discounts, offers or new products or services

For post-purchase communication: When a customer buys a product or service from your business, you can send a text thanking them for their business. You can also reassure them that if anything were to go wrong, you'll be by their side

To celebrate occasions: You can wish your customers and their loved ones well on their birthdays and anniversaries
Also, you don't have to manually send texts to your customers. Automating business texts will save you money and time.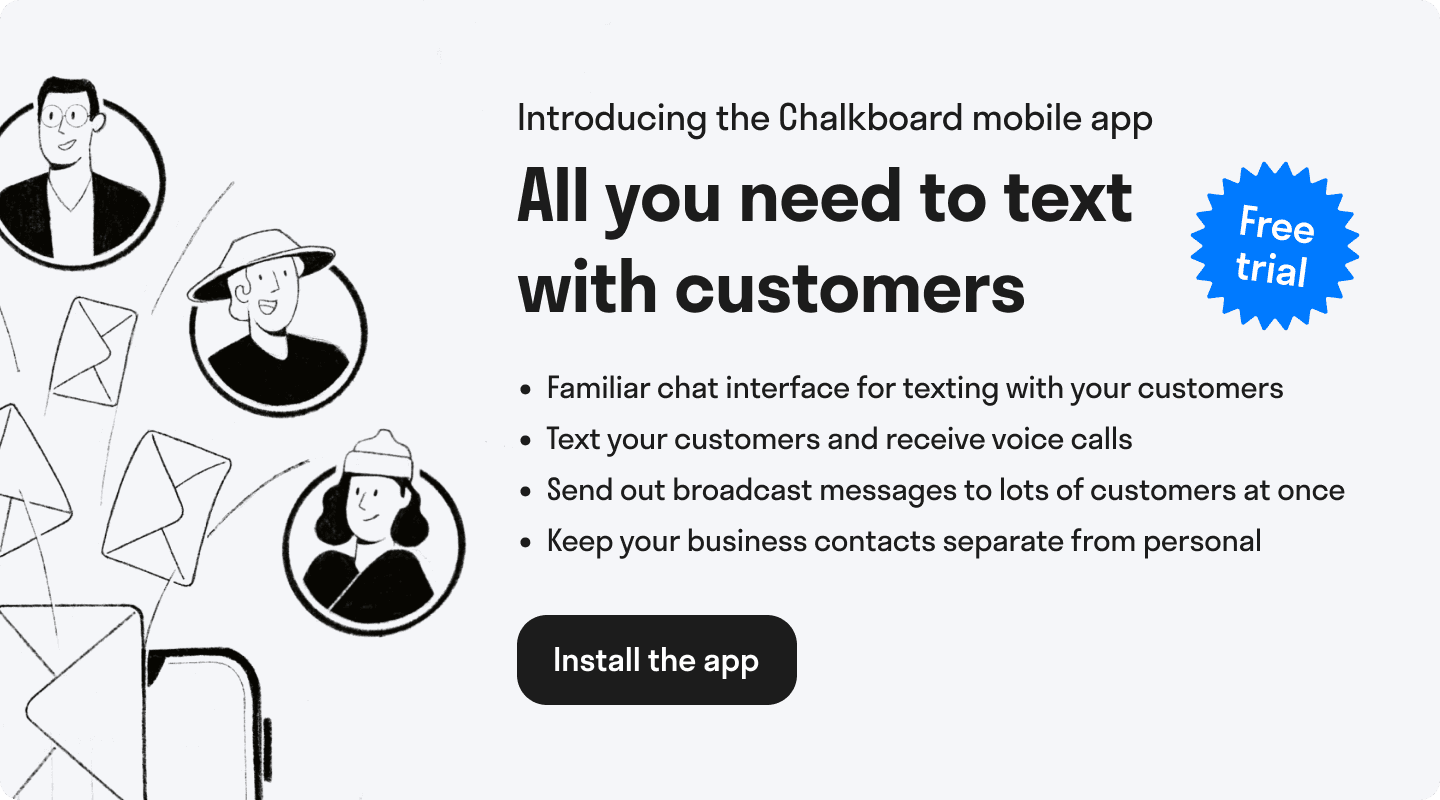 Best practices for text message conversations with customers
While it's a fruitful way to communicate with customers, small businesses should keep in mind some best practices to avoid their communication coming across as spammy.

Segment: Divide audiences into groups based on where they are in the customer journey, frequency of purchase etc.

Be quick: Respond immediately whether it's a complaint or a compliment

Personalise: Treat it as conversations and not marketing

Be relatable: Don't be formal, be friendly

Don't overdo it: Importantly, do it only when it's absolutely necessary
Small businesses should make the most of text message conversations to engage with their customers. There are several ways to use them but what's important is to be friendly, personal and sensible about using the medium.