As a small business owner, you probably don't have access to a head office, IT systems, outsourced teams or a large pool of staff. So, if you're looking to improve your business's productivity, you have to pick the right technology tools that will make it easy for you. Our collection of the best apps for small business owners will help you do just that.
Whether you're starting out or have been running your business for years, you will benefit from automation. That's exactly what these do: they automate routine tasks, enabling you to focus on more important jobs.
So, here are the best apps for small business owners according to both customer and critical reviews. For your benefit, we have divided them into six sections.
Accounting and finance
FreshBooks
Over 10 million customers can't be wrong. FreshBooks has one of the best user interfaces and has everything from double-entry accounting to value-added integrations. It's easy to use and has excellent invoicing features. Plus, their users are delighted with their customer service. No wonder it's consistently ranked among the top accounting software.
QuickBooks Online
In Apple's App Store, QuickBooks is one of the top-rated apps for small businesses. Rightly so when you consider how easy it makes inventory management, invoicing, payroll, and a host of other functions. What users also love is the fact that QuickBooks has several versions that suit the needs of a small business.
Invoicing
Zoho Invoice
Zoho is one of the most preferred apps in accounting. But it's the Zoho Invoice app that you should be interested in as a small business. You can easily calculate your estimates and produce an invoice. The best part? You can also create retainer invoices. The user interface of the app is also intuitive and business-friendly.
Invoicely
If you're just starting out, you should consider Invoicely for your invoicing needs. While the other invoicing apps limit how many free invoices you can create, Invoicely has no such limitations. Of course, as your business grows, you can opt for one of the paid versions of this cloud-hosted app.
Time tracking
Toggl
Click when you start, click when you stop. With Toggl, time tracking is that easy. You can connect it to your existing apps and see how long your tasks take. This app is ideal for smaller businesses as you can use it for both single-person operations and larger teams. Also, you will want to check out the visual reports it generates for your time usage.
Connecteam
If the US Department of Commerce tells you that it's the best app out there for time tracking, you better take note. While Connecteam's payroll and time tracking features are exceptionally reliable, the app is particularly famous for its ability to work with remote teams.
Communications
Slack
Mention collaboration and the first name that will come to mind for most professionals is Slack. You can use the app for person-to-person or group chats and of course, it enables video conferencing and audio calls for both individuals and teams. Also, it makes sharing files via Dropbox or Google Drive exceptionally easy.
Zoom
For most businesses, the defining technology of the pandemic has been Zoom. The app for video calls is so popular that Zoom has become synonymous with virtual meetings. But with a meeting scheduler, screen sharing and white-boarding, the app isn't built for just meetings. It's designed for virtual collaborations.
Project management
Trello
It started as a simple project management platform. Small businesses loved it for its simplicity and easy interface. But Trello now has a host of features that makes it a compelling proposition. Custom workflows, team table views, timeline views and task automation are only some of the features that make this worthwhile.
Monday.com
Project management becomes easier with the visualisations that Monday.com offers. Along with that, what small businesses love about the app is the fact that it comes with a helpful collection of project templates. In other words, you can get to work in no time.
Customer service
Zendesk
If you want to lower costs while improving customer satisfaction, you can't go wrong with Zendesk. It's elegantly simple, streamlined and easy to use. Its one-on-one customer engagement and support is something that your business can hugely benefit from.
Help desk software from Salesforce
Desk.com was designed for the needs of small businesses. Now with the backing of Salesforce, it's become even more powerful. It's affordable, simple and allows you to streamline all your customer engagement.
Business communication and customer reviews
Chalkboard
With Chalkboard, you get an app that works hard for your business. Want a second number for your work? Done. Want to get more reviews and engage your customers, all via simple texts? Done. It even offers auto-text replies to your missed business calls.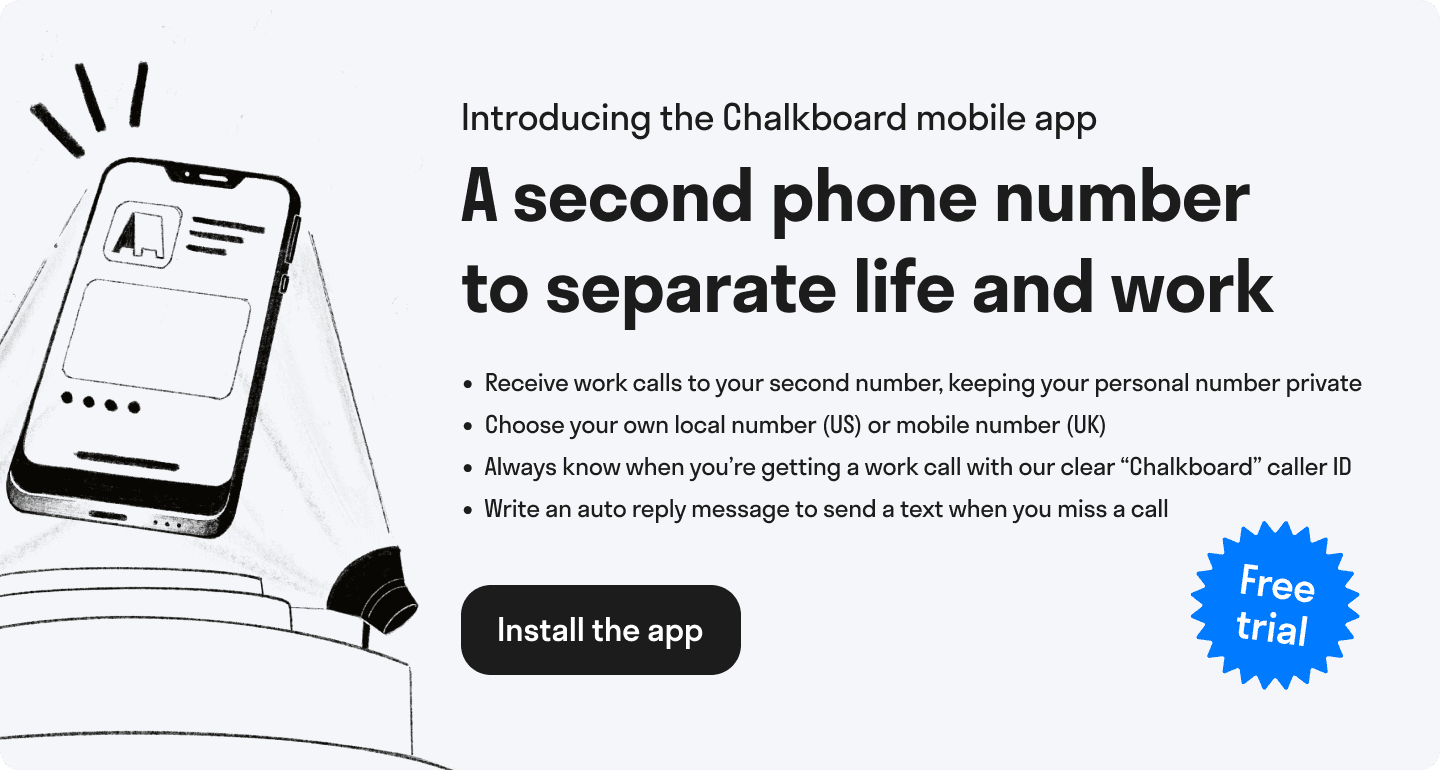 In short
If you were to get any of these best apps for small business owners, you'll be automating your business functions and improving productivity and efficiency. With the time saved, you can achieve a better work-life balance.