Technology may have advanced by leaps and bounds but the power of the simple SMS continues to grow. Why? Because it is the most convenient and effective form of marketing outreach. A targeted SMS text blast can significantly increase awareness, compel people to take action, and get your customers to write up that hard-earned review.
Importantly, this form of marketing is open to businesses of all sizes. As a small business, you may not be wielding the marketing budget of the bigger brands. But, with an effective SMS text blast, you will be able to reach your audiences repeatedly and cost-effectively.
By now, most small businesses know what mass SMS texting is. As an entrepreneur - and as a customer - you would know how commonly businesses use it to reach their audiences. But many small business owners wonder whether it is the right medium for them.
The truth is that, whether you are a salon owner or the manager of a fast-food outlet, an SMS text blast is one of the smartest ways to reach your existing and future customers. And unlike other forms of technology, it is also one of the easiest to manage.
Once you go through our reasons for why you should use SMS text blasts, you will be itching to try out this perfect medium for your own business.
7 reasons why you should use SMS text blasts
1. Reach
Put simply, all your customers have the medium. Everyone has a mobile phone, so an SMS will reach anyone you target. Plus, despite what some think, people really do read SMS.
People open SMS almost 98% of the time — that blows email open rates out of the water! Customers are also very happy to receive SMS, with another survey revealing that almost 48 percent of people opt-in to text messages.
2. Simplicity
An SMS can reach even those who do not have smartphones. Any basic feature phone is enough. Better still, it takes little effort to send or open an SMS.

You don't have to spend hours designing a webpage or email, and customers don't have to wait for something to load. So long as you know how to write an effective text message, you are good to go.
3. Speed
SMS is an instant medium. You send it, they receive it. Unlike an email or digital ad, you don't have to wait for customers to come across it.
Want to announce a limited-time offer? Send SMS. Want customers to review your service while it's fresh in their minds? Send SMS. Its speedy nature also leads to speedy responses.
4. Size
As the name suggests, an SMS is short. The reason most customers open SMS is that they know that they won't have to spend minutes reading it. It will be over in a matter of seconds.
As a short marketing message, an SMS is also usually easy to understand. There are no unnecessary images, sounds, or graphics getting in the way of your meaning.
5. Direct
When you send an SMS, you are directly talking to that individual. You are not talking to a crowd. Since it's focused and customised, the person is more likely to read and respond. This comes in handy when time is of the essence — if you are asking for feedback or review, for example.
6. Accountability
An SMS text blast can be measured, managed, and therefore, improved. With every text message, you will have a wealth of data. You will know how many people opened the message, how many read it, and how many took action on it.
As a small business owner, this will tell you whether you need to change your message or even tweak your offers for better engagement. You will also know which product or service is doing better than others.
7. Integration
You can easily integrate a text message with other elements of a campaign. You can remind people to either check their emails or visit a website. You can also direct your customers to your preferred review platforms, such as Facebook or Google reviews.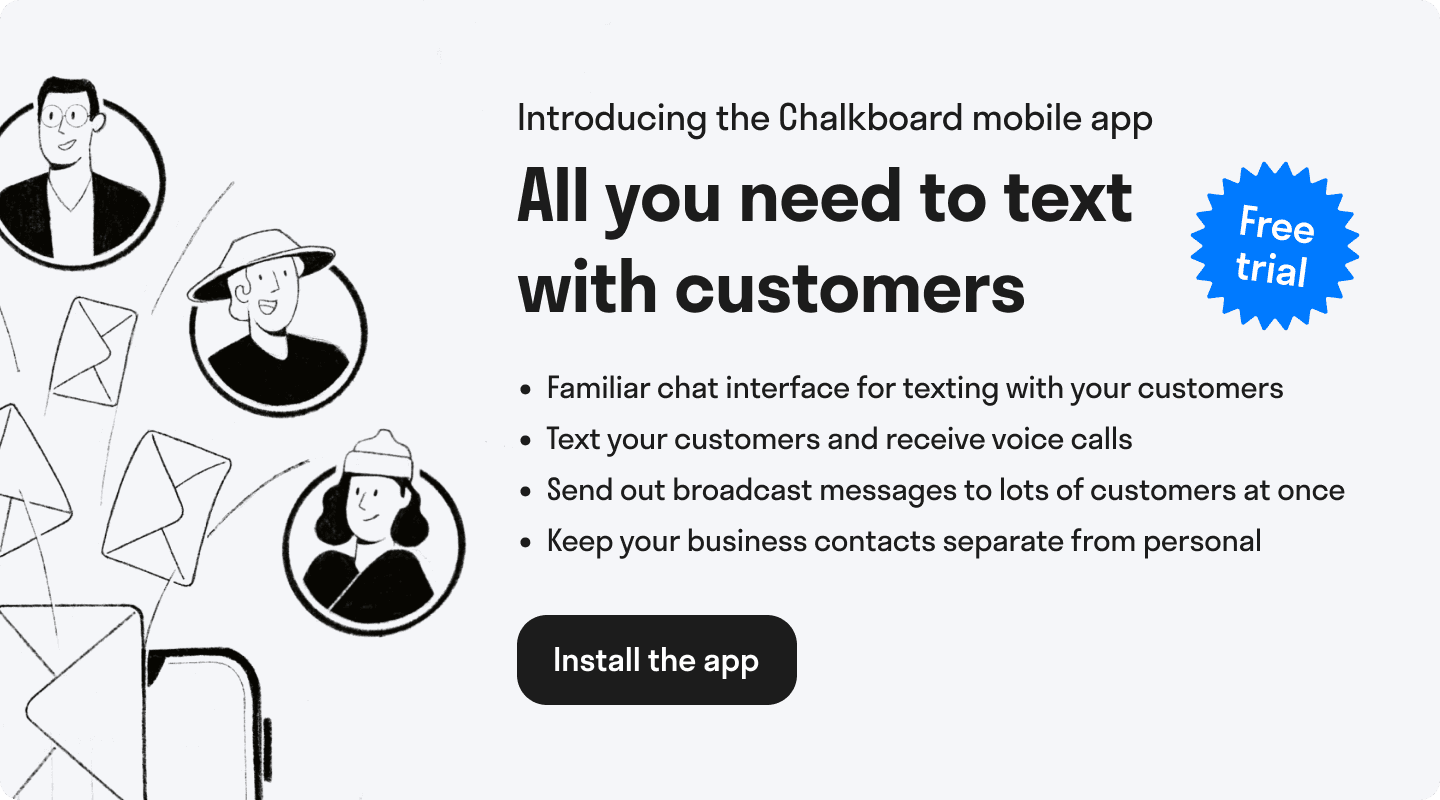 4 best uses of SMS text blasts
Now that you know why you should use SMS in your marketing and customer engagement, here is how you can use it. Once you figure out the best SMS service for your needs, you can start to use SMS in so many useful ways:
1. Appointments: If you run a medical practice, spa, salon, or a similar service, you can use SMS to remind people about their scheduled appointments. You'll be all too familiar with the pain of wasted time and resources. Appointment reminders are proven to reduce those pesky no-shows.
2. Reviews: SMS text blasts can be used to remind your customers to leave a review, helping you to show off your hard work and figure out your weak spots. This will help you not only to build your reputation but to improve your product or service and price it appropriately.
3. Alerts: You can use SMS to quickly let people know about changes to your business hours, cancellations, or any other important updates.
4. Offers: It's worth using SMS to reach your customers with exclusive offers, time-bound discounts, or special coupons. It helps create a sense of urgency, driving them towards the action you want them to take.
In short
Nothing rivals the power of an SMS text blast. It is simple, effective, and easy to roll out. With a trusted app, you will be comfortable with the procedure in a matter of minutes.
With so many benefits to be had, SMS is the obvious solution to many of the marketing challenges faced by small business owners like yourself.