Your favourite spot for breakfast; the hairdresser who cuts your hair just right; a bookstore owner whose recommendations never fail to impress. It's great when you find the right goods, services and people for you.
And maybe you've noticed, but the local businesses we have the strongest connection with are usually small, independent and often family-run — the exact kind of businesses where reviews can have the most impact.
Customers who are loyal to local businesses usually have the nicest things to say about them, too. So pour yourself a cup of tea, sit back and read through these 12 uplifting Google reviews. They're sure to put a smile on your face, whether you own a small business yourself or just love giving them your custom.
1. The only vet that can calm down "sassy" cats

2. The cake-baker that make dreams come true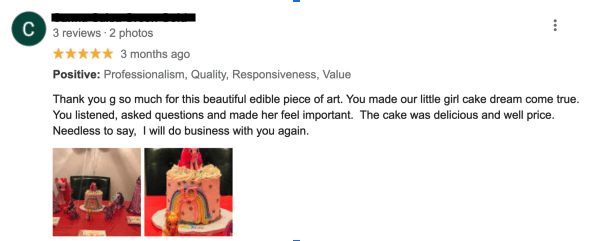 3. The pressure-free customer service that inspired a "significant purchase"


4. The surprise gift that kept on giving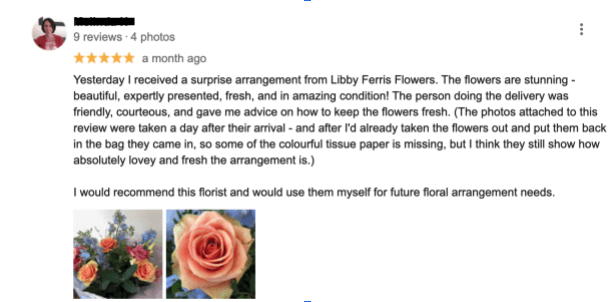 5. When "rare finds" give you all the reassurance you need


6. A customer service experience encapsulated in art


7. The wedding dress specialist with the "patience of a saint"



8. The team of restoration specialists restoring service as it should be


9. This shout-out to bonus bread pudding, served in Bethnal Green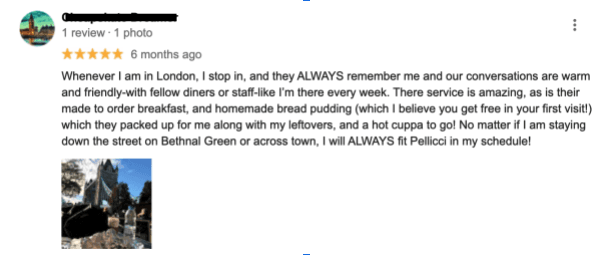 10. A simple review that shows the real value of great accountancy



11. The scare-free hair salon



12. The toy store that's every bit as appealing to adults



So… what do you think? Is it time you left your favourite business a little bit of love?

The power of a positive review can't be undervalued for small and local businesses. So, go on, why not let other customers know why your favourite businesses hold a special place in your heart?