To start creating your Page, go to facebook.com/pages/create.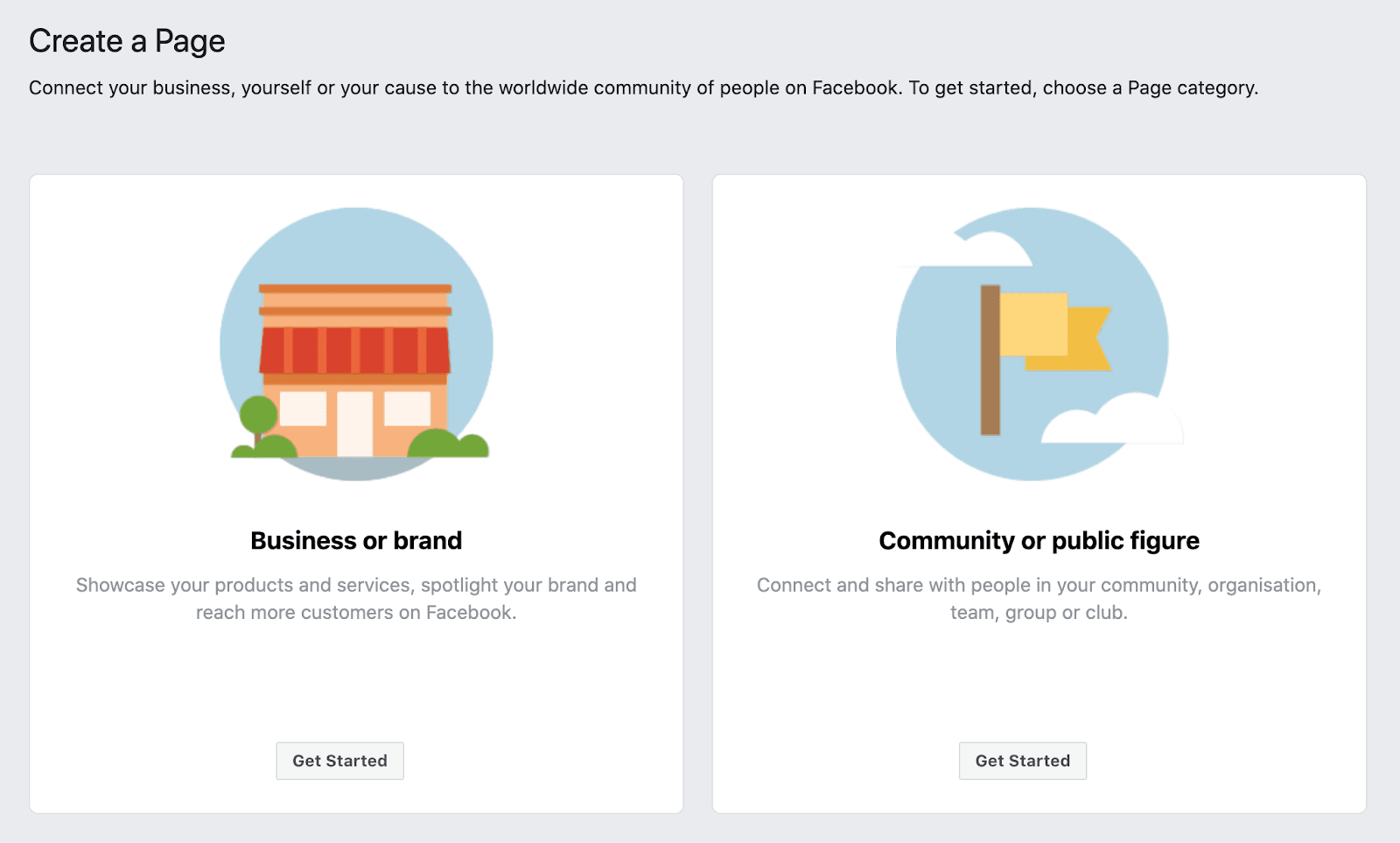 You'll see a page like this asking if you want to create a Page for a business or brand, or for a community or public figure. We'll assume that as you're a Chalkboard user, you're a local business, and should choose the first option (Business or brand). Click Get Started.
The next step is to provide a name and a category for your Page. For the name, think about what customers are most likely to know you as, or what they are likely to search under to find you on Facebook.
Good examples are "Jack's Bakery" or "Clean & Green Dry Cleaning".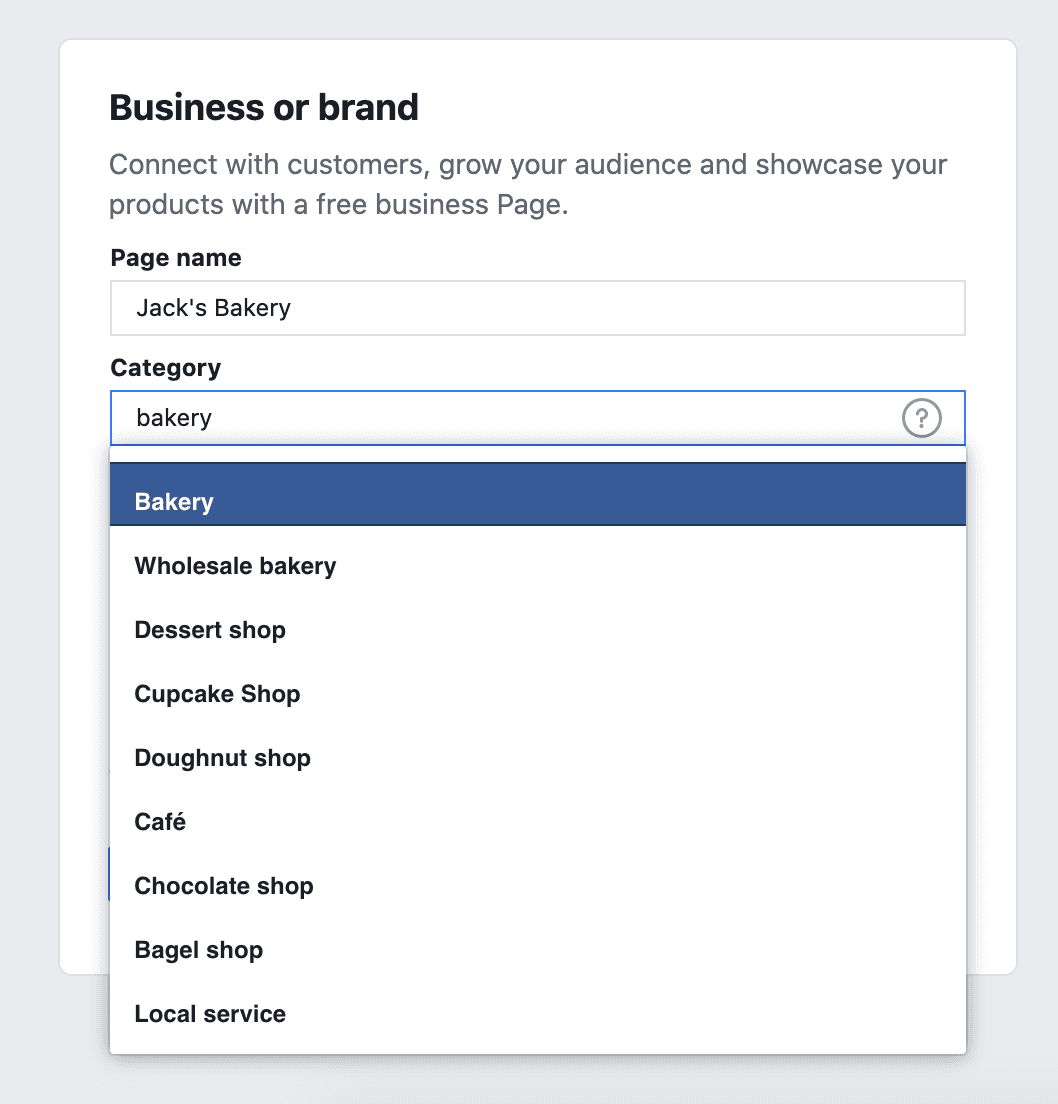 For the category, start typing a few letters and a list of suggestions will appear. Choose a main category. You will be able to add more later, but think of the main category that the majority of your customers would think you fit into.
Once you've selected a category, a few extra fields will appear for your address and contact details.
You can choose to show your full address, or just the city and state you're in. As a local business that wants to encourage face to face business, it's usually best to leave the box unticked, which shows your address to visitors of your Page.
When you're happy, click Continue.